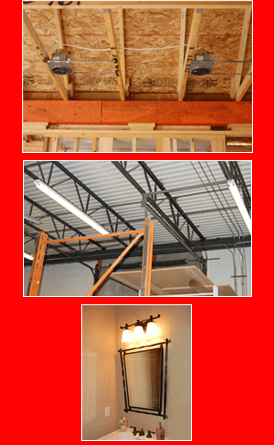 New Construction 
Team Electric has years of experience when it comes to new home construction. When choosing Team Electric you can count on us to be on the job site when scheduled and complete the electrical installation on time and up to code with minimal interference with the other construction processes.
Whether we are building to "spec" or working with the General Contractor to design and build that custom lighting system for that unique home, let Team Electric's qualified professionals provide you with the standard of service you expect when it comes to any new construction project.
Request a Free Estimate Online!
phone | 952-758-7585
fax | 952-758-7589
email | dan@teamelectricmn.com