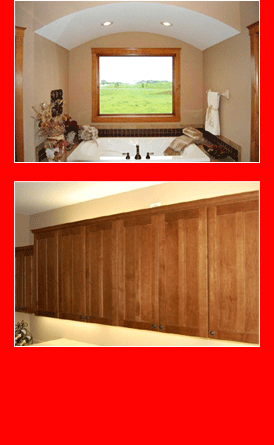 Remodeling
Team Electric is a full-service home remodeling company. We have experienced craftsman that can handle additions, complete-home renovations and individually remodeled rooms. Each project is customized to meet our customer's exact preferences and compliments the personality of our clients.
Before we start a project, we sit down with our clients and listen to their thoughts and help them define their vision of the project. We have built our business on relationships and open communications are the key to foster that relationship and guarantee a successful completion on their remodeling project. We pay attention to the details. We will analyze your current environment, identify any potential challenges, discuss solutions and develop an approach that will meet your budget.
Let us help you design and install the perfect lighting and electrical system that will compliment your life style.
Request a Free Estimate Online!
phone | 952-758-7585
fax | 952-758-7589
email | dan@teamelectricmn.com